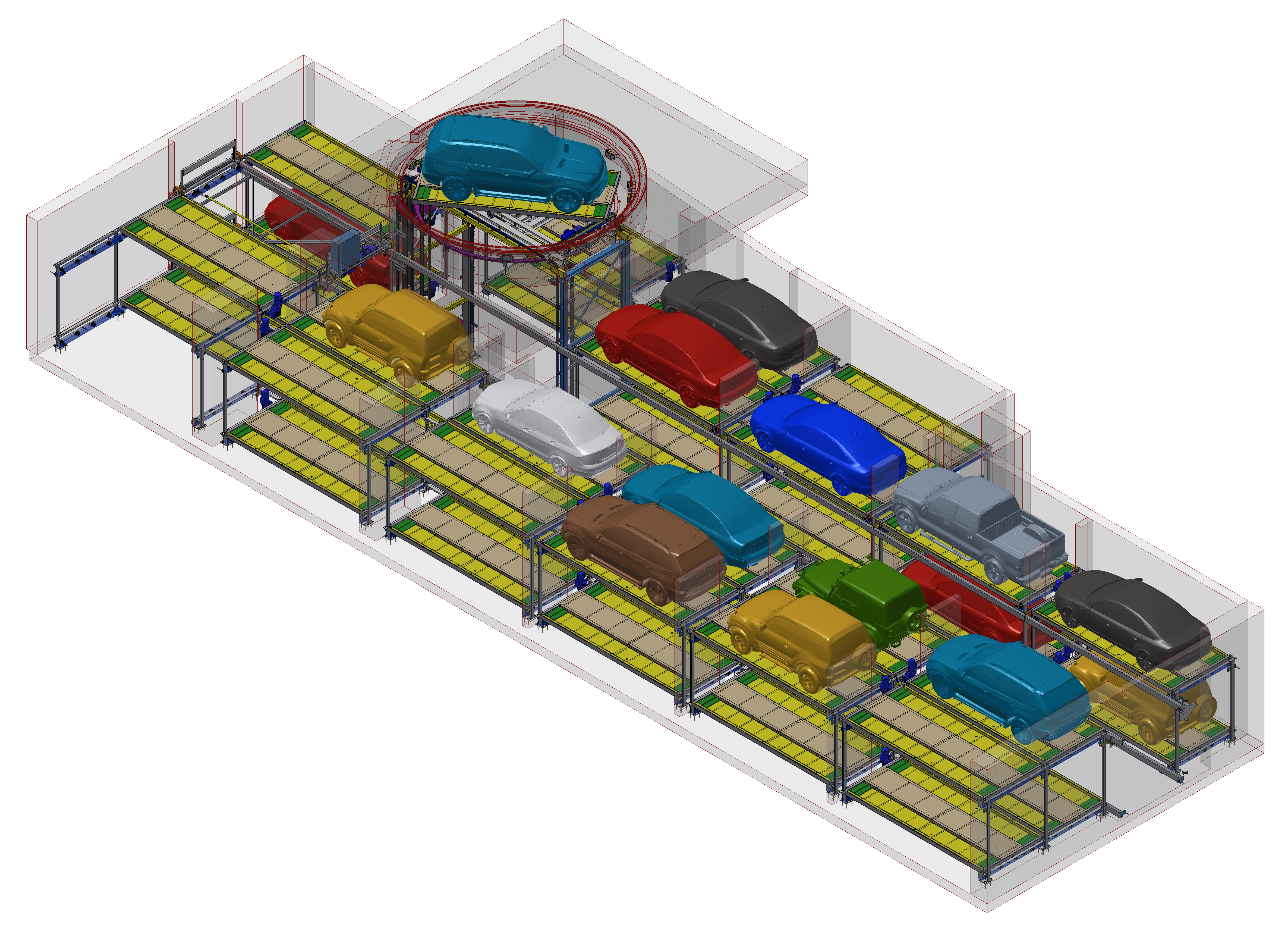 Václavské náměstí, Praha - 38 cars - 09/2014
Hostel Václavka
| | |
| --- | --- |
| Location | Václavské náměstí, Praha |
| Launched in | 09/2014 |
| Parking type | MONTIPARK P |
| Number of parking places | 38 |
| Number of floors | 2 |
| Number of served spaces | 1 |
| Underground car park | Yes |
| Vehicle size | 2150x5150 mm |
| Vehicle height | 1950/1600 mm |
| Vehicle weight | 2500 kg |
| Number of lifts | 1 |
| Turntable | Yes |
Description
The underground car park for 38 passenger cars replaced the original, worn out automatic system, taking the area under the yard of multifunction premises on the Wenceslas Square in Prague. The automated parking system is MONTIPARK P type.
Vehicles with dimension 5,150x2,150mm, height 1,950mm and 1,600mm can be parked here, with maximum allowed weight 2,500kg
The design respected previous layout of the original system. However, unlike the previous parking, the newly installed system included turntable, solving the uncomfortable access, when the entire yard had to be driven around to get in/out.